Seawall Erosion Prevention, Seawall Restoration
Seawall Repair and Maintenance: We can help give you the most life out of your seawall by stabilizing the soil and preventing erosion and soil loss.


Seawalls are embankments erected to prevent the water from encroaching upon or eroding an area of land. Seawalls, often referred to as bulkheads or retaining walls, are generally constructed with materials such as reinforced concrete, steel, vinyl, aluminum, wood, fiberglass composite, gabion, boulders, or sandbags.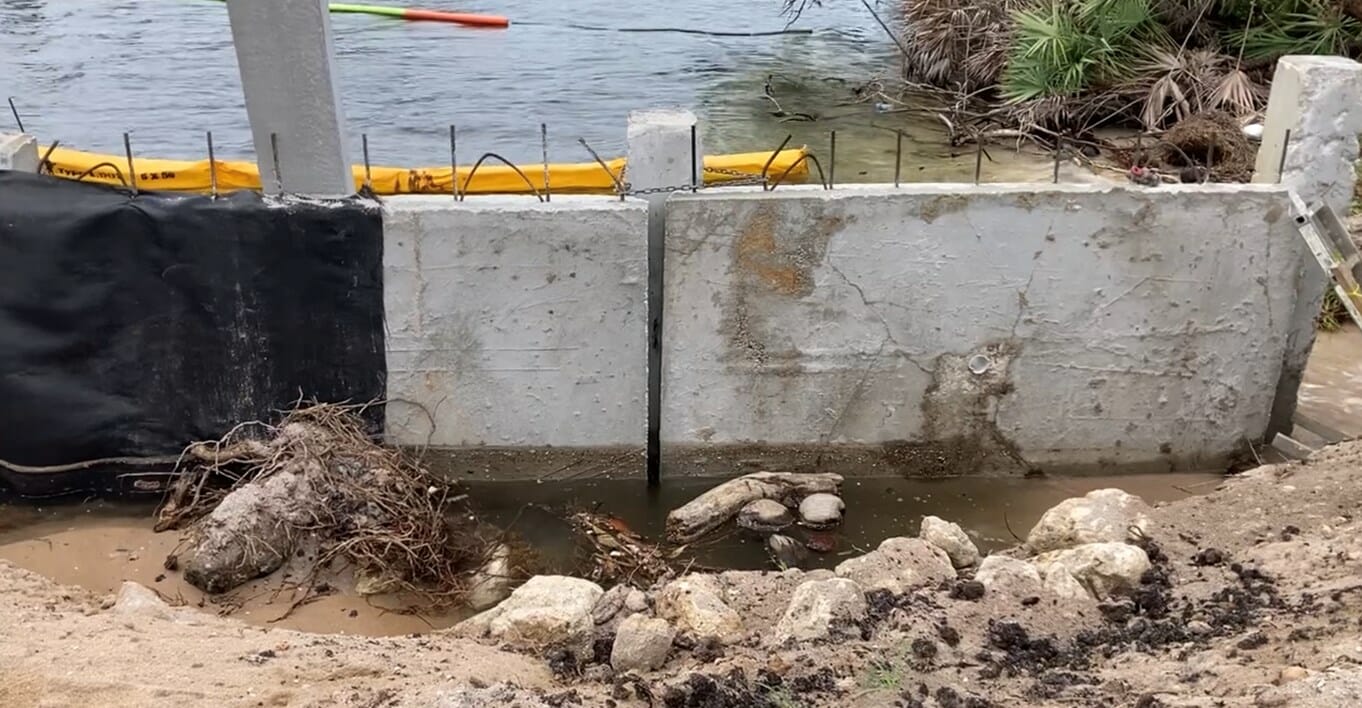 Surges and water level fluctuations are inevitable challenges waterfront property owners are faced with on a regular basis. A properly maintained seawall is essential to the survival of businesses and homeowners who reside on Florida's waterways. The concrete and materials that seawalls are constructed with have a relatively short lifespan of 30-50 years. The changing tides, waves, hurricanes, salt and sun accelerate this aging process. As these materials age in the harsh environment of Florida, they begin to degrade and show cracks. Once fissures and cracks have formed, water is able to flow in and take soil with it when it goes back out. This creates voids behind your wall that compromise the structural integrity, and put you at risk of a complete failure of your seawall. We can mitigate these issues and extend the life expectancy of your seawall in a single visit without interruption to your life. We use a specialized pump to inject a moderately expanding polyurethane into these voids. Our high pressure injection pump has the permeability to reach deep and force its way into the soil and cracks to create a solid seal where any soil loss is found, completely preventing any future erosion.

Projects on Time
On budget and on time!

Modern Tech
Leveraging the latest tech in all of our solutions.
Seawall Erosion Prevention